Oxicut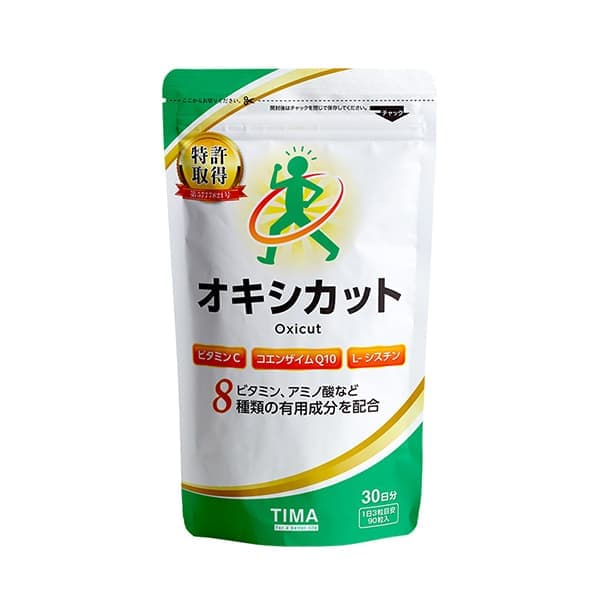 Oxicut was born from antioxidant researches in German and Japanese universities.
Anti-aging supplement developed by the physician who has conduted antioxidant research for many years.
"Oxicut" was developed by the team led by Dr. Haruhiko Inufusa, specially appointed professor at the antioxidant division of Life Science Research Center, Gifu University. ICDD (French oxidative stress measuring company) certified Oxicut as the most antioxidant product in the world.
Oxicut Development Secret Story
In 2005, Dr. Haruhiko Inufusa found out that changing combination of the components of the alcohol metabolism promoting supplement "SUPALIV" promotes glycometabolism and lipid metabolism. And he started conducting research and development of the antioxidant supplement "Oxicut".

In 2011, a German researcher, who know well Dr. Haruhiko Inufusa, talked with Dr. Helmut Durchschlagat at the Radiation physics study at University of Regensburg (Germany) about "amazing alcohol metabolism supplement SUPALIV, developed by a Japanese researcher".

Dr. Helmut Durchschlag, who had researched antioxidants, became interested in "SUPALIV" and "Oxicut", and proposed to Dr. Inufusa to research these supplements in his laboratory because they appeared to have strong antioxidant activity. Dr. Helmut Durchschlag submitted data about antioxidant effect of these supplements in lysozyme enzyme experiments.

After that, Dr. Inufusa started antioxidant research in earnest at Gifu University and other research institutes. He conduted lots of various laboratory works including animal experiments, and proved that "Oxicut" has strong antioxidative activity.
Related Research
December 2015 The 13th Meeting for Medical Use of Functional Foods, Fukuoka "Measuring Antioxidant Activity of Oxicut".
November 2015 The 70th Meeting of the Coloproctology desease, Nagoya, Japan "Basic experiments of ulcerative colitis treatment with Oxicut, a new oxidative stress reduction combined supplement".
June 2014 "Antioxidant effect that Oxicut gives to mouse radiation oxidative stress model".